Nigel J. EiC @ JazzInEurope and producer at JazzTalk.News  – Nigel J. Interviews Wendy Kirkland his special guest in this episode and was looking forward to chatting with her and asking questions.
Show notes: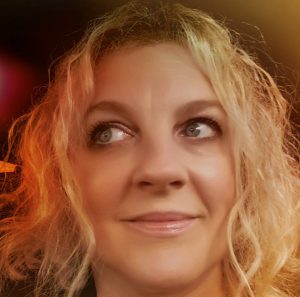 Wendy's last album was released in 2017 entitled 'Piano Divas' which celebrates 'singers pianists' who've certainly earned their rightful place in Jazz history. The album was chosen as an album of the week on three well-known Jazz radio stations as well as being played on Clare Teals BBC Radio 2 show. Wendy has received very positive reviews from prominent Jazz press in the UK and beyond. Wendy's top-class quartet then took to the road in 2018 performing at 30 venues. The success of this has lead to a 2019 tour which has just started.
Wendy also has another album in the works and it's being crowdfunded. She didn't give much away when asked, but just enough to get excited.
Included are the links to Wendy's website address giving you a chance to sample her music and peruse the crowdfunding link as well.
Artist website with Tour dates for 2019: Wendy Kirkland- & -  Crowdfunding
Wendy's Social Media: Facebook - Twitter - Instagram
Share